Not sleeping so soundly these days?
Sleep troubles can happen at any age. If your child isn't sleeping well, then you're not sleeping well either. When you aren't sleeping well, you aren't able to fill your cup so that you have enough to give to your child the next day. And since they didn't sleep well either, they need a lot from you.
Does this sound familiar?
I know first-hand that every parent out there has their own advice to give on this subject and sorting through all the recommendations can leave you feeling overwhelmed and even more exhausted. If the advice you're receiving doesn't feel right to you, then it probably isn't right for your family. You want help, but you can't stand the idea of blindly following someone else's advice when it doesn't feel right, and I don't blame you.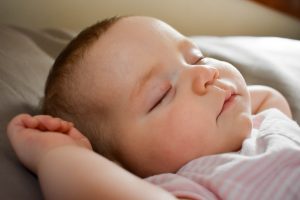 There is a lot of cultural misinformation going around regarding sleep, and even more so regarding infant sleep. I work closely with families to help them listen to their intuition and work with their child's developmental needs so that the entire family can get the best sleep possible in a way that works best for them.
Don't miss another night's sleep! I can help!
Here's What My Clients Are Saying…
"I took my family to Tina's sleep workshop – and my family is sleeping like pros (with our infant.) I haven't gotten this much sleep since before I went to college."


Nihal K